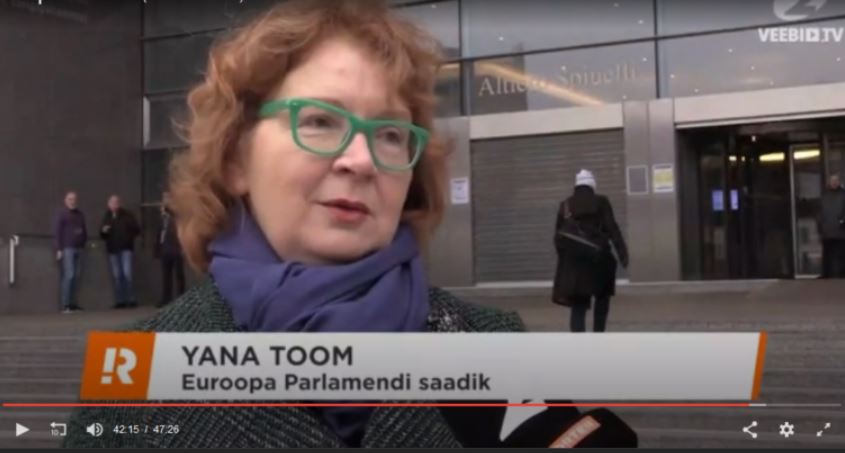 According to the study conducted by the independent NGO VoteWatch Europe, Yana Toom is the most influential of all the Estonian Members of European Parliament.
As part of the broader study that measured the influence of MEPs from all 27 EU Members States VoteWatch Europe analyzed the activities of MEPs for the one-year period up to August 2020. They took into consideration two kinds of influence. Firstly, there is political influence: key positions of influence in the European Parliament, ability to influence legislation, MEP's network in Brussels. Secondly, there is social influence (mostly on the basis of Twitter).
Regarding the results, the first place among Estonian MEPs belongs to Yana Toom, Coordinator of Petitions for Renew Europe as well as the Vice-Chair of Committee on Petitions and member of Committee on Employment and Social Affairs. VoteWatch Europe note the activities of Yana Toom on issues of poverty and employment as she was chosen to be a rapporteur on a report on employment and social policies of the Eurozone.
Andrus Ansip has the second place, Sven Mikser is the third. Estonia is represented in the European Parliament by seven MEPs.